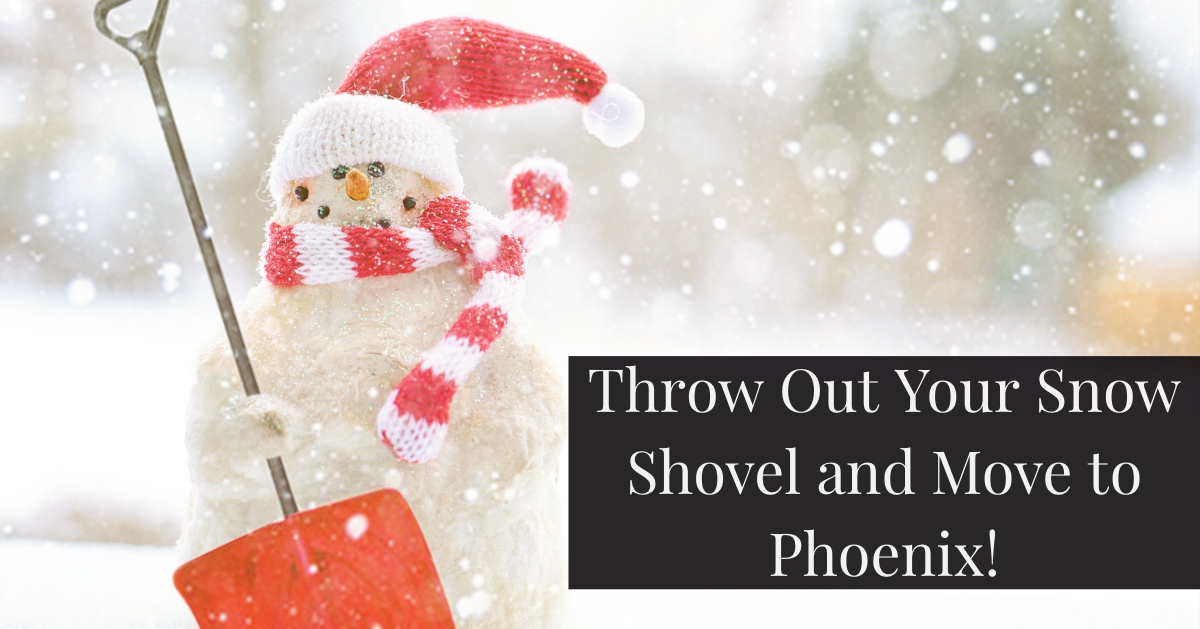 Welcome to Phoenix. It's mid-day on December 4th and a beautiful 68 degrees. That's pretty average for a winter day here in the Valley. In fact, the average temperature high in all of December is 68 degrees.
Meanwhile, residents living and working in New York City have already broken out their snow shovels a couple of times. The average temperature is below freezing, and most people are preparing for another year of dreadful bomb cyclone storms.
What About a White Christmas?
Here at Messner Homes, we do understand that many people yearn for snowy trees on Christmas day. There are many Valley residents (also known as "Snow Birds") that appreciate the best of what Phoenix has to offer.
These Snow Birds often head to the Valley when temperatures up north begin to drop. After a few weeks enjoying comfortable Phoenix weather, they might head back up for a week or two to enjoy the holidays in snow. This is something that's very reasonable as a homeowner in Phoenix for a couple of reasons.
Phoenix Sky Harbor is one of the nation's most accessible international airports. It's location in the heart of the city allows Phoenix residents the ease of travel all year long.
Real Estate in Phoenix is inexpensive. There's never been a better time to buy a home in Phoenix. In fact, I have some great homes in neighborhoods for Snow Birds in Phoenix.
As a Snow Bird in Phoenix, you can find a great balance for seasons without overdosing on the cold, snowy weather.
That said, many full-time Phoenix residents enjoy the perks that come in leu of snow. Thanksgiving or Christmas Eve on the golf course is a tradition many families enjoy. Phoenix has over 185 golf courses to explore.
Winters in Phoenix are also money-savers. There's no need for heavy, expensive winter clothing. A packable down jacket should suffice on even the coldest days. Utility bills drop significantly in the winter time as well. Very rarely do Phoenix residents need to turn on the heat at home. Most winter months, you'll find resident's windows open to let in the cool breeze.
Phoenix might not host your white Christmas, there are few other places in the country where you can live, work and PLAY all year long.
Contact me today to learn more about Phoenix real estate.