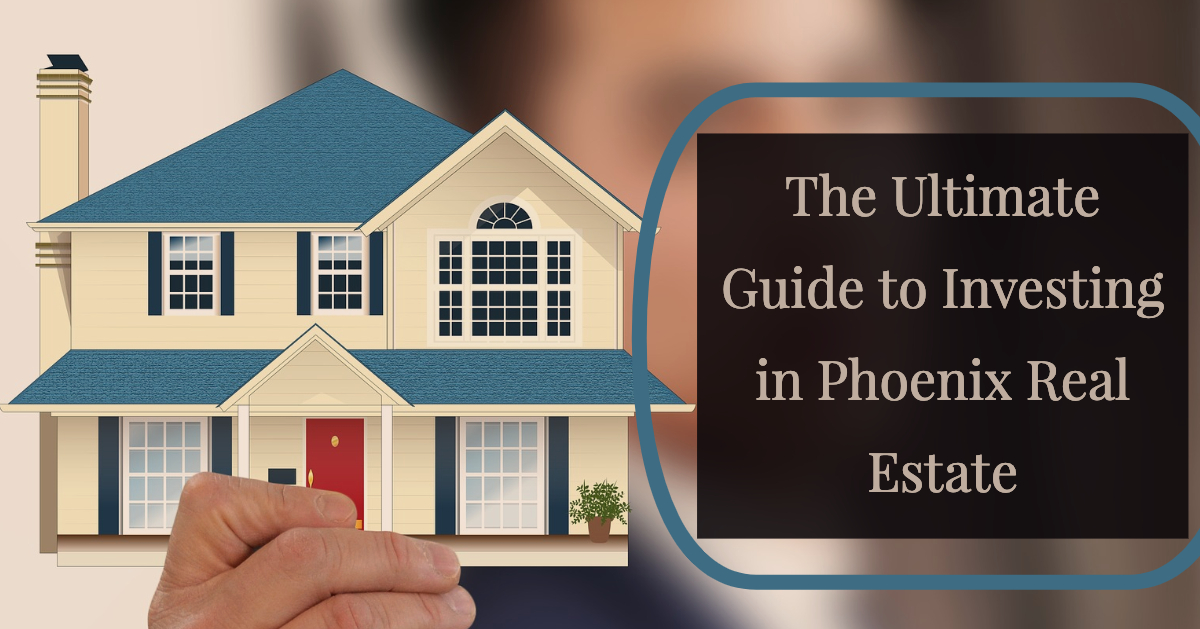 The Phoenix real estate market was once the nation's hot spot for investors. With the growing economy and expanding the city, the opportunities were endless. However, in today's market, real estate agents have noticed a twist. With real estate in high-demand, there is no doubt that great investment opportunities are harder to come across. That said, there are still opportunities for real estate investing in Phoenix.
Here is everything you need to know about investing in Phoenix real estate.
1. Turn-key is not common.
While it's usually ideal to invest in a turn-key property, this isn't always possible in Phoenix. To find a great property, you might have to budget time and money to fix it up - unless you want to pay more.
Still, Phoenix is among the best cities to invest in rental or investment properties. With enough effort, it's possible to find an investment home that will be just right.
2. Low prices are becoming rare.
Because of the growing economy, homes in popular Phoenix suburbs like Scottsdale aren't usually the number one choice for real estate investors. Phoenix is a very competitive market, where hot homes can easily sell at list price and stay on the market for less than a month, so it's important to act fast.
Currently, the median sale price is $263,000, an increase of 6.1-percent over last year. Unsurprisingly, homes in the price range of $100,000 to $300,000 sell quickly, so it's important to work with the best real estate agent in Phoenix to get the best deal at the right price. This is especially true in areas like Paradise Valley and Central Scottsdale because they're popular with locals.
3. Multi-family homes are widely available.
Now is a good time to invest in multi-family homes as developers are wrapping up on plenty of new multi-family projects. Single-family homes may drive the market, but families and singles alike are still looking for multi-family homes.
Neighborhoods like Alhambra offer investors a solid opportunity to invest in multi-family homes, whether they are looking for condos, townhomes, or duplexes. New developments like Copper Leaf Villas and Contour offer homes starting in the $100s and $200s. With the right team, it's far easier to close the deal on a multi-family property.
4. Neighborhoods appreciate differently.
On average, median sale prices in Phoenix appreciated by 6 percent over the last year. Appreciation rates in Phoenix are among the strongest in the nation, and current projections indicate that home prices will increase even higher than in 2018.
The size of the city makes these appreciation rates vary widely in terms of individual neighborhoods. Several of the highest appreciating areas in Phoenix are in Scottsdale, near Camelback Mountain.
5. Foreclosures are not widely available.
In 2018, only 0.3 of every 10,000 homes was a foreclosure, indicating that while the market is getting better, sales on foreclosures are tapering off. There are actually fewer foreclosures in Phoenix than the national average, meaning that now is not a good time to be on the lookout for foreclosures.
6. Student population means high demand but low returns.
Tempe is home to Arizona State University, one of the nation's largest universities. Just west of ASU is another nationally recognized university, Grand Canyon University. For investors, this means the waves of students in need of housing circulate in and out every year, which translates to a huge opportunity for investment in this area.
Still, home prices are high and rent prices are competitive. The median sale price in Tempe is $275,500, more the median for homes in Phoenix as a whole. On the other hand, the neighborhoods around GCU have a huge opportunity for developers as the area becomes gentrified.
But with rent prices hovering between $1,600-$2,000 per month, it's easy to see how property in this area could translate to a solid ROI. Keep in mind, leasing to students can be tricky, a consideration any investor in Tempe should consider before buying real estate in the area.
7. The tourist and snowbird population means opportunity for investors.
Phoenix real estate is largely popular due to the city's weather, the opportunity for an active lifestyle, and attractions, which all appeals to tourists and snowbirds visiting from cooler climates. This translates to solid opportunities for investors: Arizona State University estimates that the population expands by 300,000 for only five to six months out of the entire year due to snowbirds. Affordable and popular neighborhoods for snowbirds include Green Valley, Surprise, and Mesa, where they can find plenty of single-level homes.
Tourists also make a point to visit Phoenix throughout the year a variety of events like the Salt River Fields hot air balloon event, Oktoberfest, Phoenix Pride Festival, and Scottsdale Culinary Festival. This makes for a huge opportunity for short-term rentals. Condos in Scottsdale can rent for $400+ per night during events like The Waste Management Phoenix Open and Barrett Jackson.
8. Low taxes are a perk of investing in Phoenix real estate.
Overall, the average property tax rate in Phoenix is 0.845-percent, which is well below the national average of 1.211-percent. But something to be aware of in Phoenix is that your taxes are calculated based on the assessed value of your investment property, not the cash value you pay for it. Depending on your tax bracket, residents will pay anywhere from 2.59 to 4.54-percent on their income, also lower than the national average.
9. Master planned communities are all the rage in Phoenix.
While considering where to buy your next investment property, it's important not to underestimate the impact of master planned communities in Phoenix. Buying in popular areas like Camelback East Village can cost you a pretty penny, but if you look at surrounding areas, where condos start below the $100s, you'll likely find that the investment pays for itself after only a few years. That said, homes in this area are pricey, some listed at nearly $10 million. There is also the opportunity for brand-new developments in popular areas like Norterra and Grayhawk.
10. Phoenix is landlord-friendly.
When investors are always taking a chance that their tenants could damage their property, it's reassuring to know that Phoenix is a landlord-friendly state. If tenants violate the agreement or don't pay rent, it's easy for a landlord to evict them without issue. Plus, the laws in Arizona state that you can evict tenants who lie on a rental application, thereby decreasing your risk and increasing your investment prospects.
Although great investment opportunities can be difficult to come across, it's still possible in the thriving city of Phoenix. If you're on the hunt for the perfect investment property in Phoenix, contact Messner Homes today!