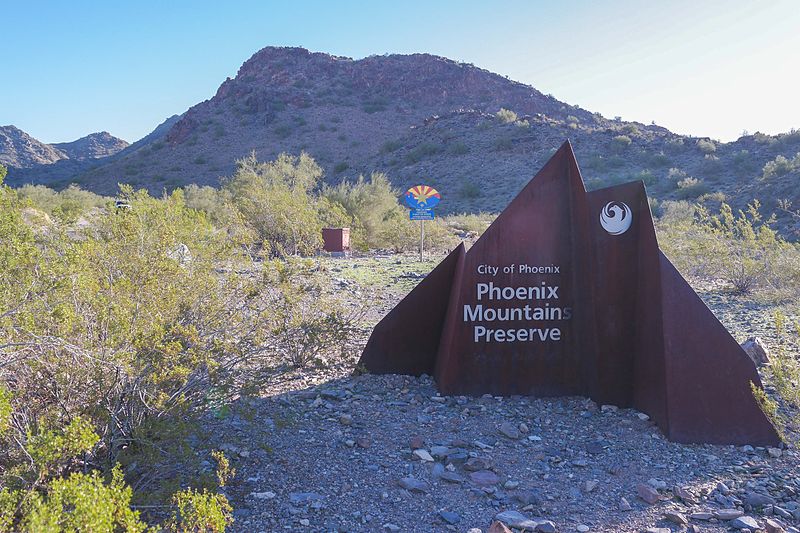 Not many people realize that Phoenix, Arizona is the sixth largest city in the nation. It's also among the fastest growing cities in the United States. Known as "The Valley of the Sun", there's no question as to why people leave their snow shovels behind to enjoy the beautiful Phoenix weather. Like other cities with a similar climate, Phoenix is known for pool days, shopping, golf and much more.
Phoenix does have something that not many other large cities have though, which is an endless amount of land upon which to grow. Without the barriers of huge mountain ranges and oceans, the city of Phoenix has developed into over 500 square miles of bustling city. This means that while the name Phoenix accommodates for the entire metropolitan area, there are a number of suburban areas that have created a name for themselves as well.
One of these areas, and rightfully ranked #1 among over 30 suburbs, is Paradise Valley.
Overview
Paradise Valley borders the eastern rim of the beautiful Phoenix Mountains Preserve. This creates views and serenity unlike any other Phoenix neighborhood, all with the convenience of the city. There's no other suburban area in the Valley in which you can be in the heart of the excitement while still enjoying the beauty of nature in your own backyard.
Downtown Phoenix is just a quick 15-minute drive down the highway and the popular Old Town Scottsdale is even closer. Those lucky enough to call Paradise Valley home enjoy the community events, convenient location and all the local attractions.
Real Estate in Paradise Valley
Due to its prime location and unparalleled views, it's no secret that homes in the area are in high demand. Homes values in Paradise Valley rose 3.8-percent in the past year and are predicted to rise even further. If you're looking to buy in Phoenix, now is the time, and Paradise Valley is the place!
Luxury living is a standard for the neighborhood and homes range from the high $500,000s up to stunning $18-million homes. Outdoor living is a standard in Phoenix due to beautiful year-round weather, so most homes boast beautiful pools, patios and of course, views in every direction. Residents of this suburb enjoy the quiet escape that the location offers, while still having access to all the excitement of Metro Phoenix.
Activities and Attractions
One might think that Downtown Phoenix would be the heart of this metropolitan city, but they would be very wrong. The majority of life happens just north of the downtown area, in Paradise Valley and Scottsdale. There is an endless list of things to do in these neighborhoods.
Phoenix is quickly becoming one of the food capitols of the west and Paradise Valley features some delectable eateries. Jade Bar envelops everything there is to love about desert dining. From craft cocktails to culinary creations, Jade Bar has something for everyone. They even host live music every Friday and Saturday evening, so come on down for a night of dancing and fun!
Golf is a way of life in Phoenix. In fact, there are nearly 200 golf courses to choose from. Don't fret about finding the right one, Paradise Valley has a few of the best. Camelback Golf Club is one of the most popular public courses in the Phoenix area, and for good reason. The resort offers two championship courses and an opportunity to become a member. Club members receive all the perks of golf, discounts in the golf shop and restaurant, complimentary practice, fitness center access, discounts at the JW Marriott and much more. So, even if you're not an avid golfer, the other amenities are definitely enough to satisfy.
Like we said, this list of activities and attractions in the area is endless, but here are a few more nearby attractions that Paradise Valley residents and visitors enjoy.
Biltmore Fashion Park: This mall is perfect for every shopping or dining need. It's bordered with the nation's favorite chain restaurants and shops as well as some local favorites.
Piestewa Peak: There are at least six beautiful hiking trails at Piestewa Peak Park. Whether you're an avid hiker or just out for a morning stroll, this is a great way to take in the Paradise Valley views.
Cosanti Originals: Paolo Soleri is a famous architect, urban designer and philosopher. His oasis, in the heart of Paradise Valley, doubles as a museum and shop for his famous artwork, including the Soleri Wind Bells.
Cactus League Spring Training: Every spring, residents of the Phoenix area prepare for baseball caps and ballpark hot dogs. Spring training season is among the most popular times in the Valley for visitors. If you're lucky enough to live in Paradise Valley, there are six stadiums nearby to catch a game.
R Bar: Whether you're looking for a cocktail at happy hour or an evening of dancing, this southwestern bar is the perfect place. They have delectable eats and nightly live entertainment.
If you're looking for a place to start a family or a place to settle in for retirement, there's no better neighborhood than Paradise Valley. From real estate values to convenient location, it's never been easier to live in Phoenix. Are you ready to make the move? Contact our team today for all of your Paradise Valley real estate needs.