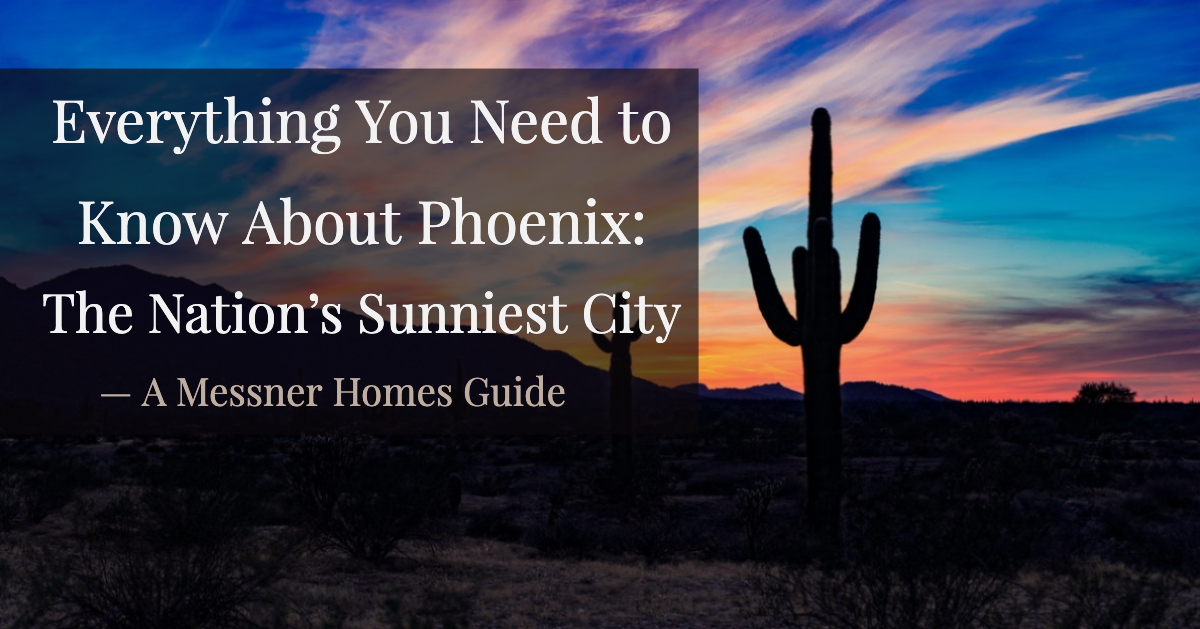 Are you looking for a sun-soaked vacation but want to beat the crowds? Skip the beach destinations and head to Phoenix, Arizona, instead.
Phoenix residents enjoy an average of 299 days of sunny weather per year. The beautiful weather, endless activities, and desirable real estate makes this city one of the fastest growing cities in the nation. Perhaps that's why tourists and vacationers aren't the only ones being drawn to Arizona's Urban Heart. With affordable housing, convenient public transportation options, and walkable downtown area, more and more people are moving to America's sunniest city.
Are you considering the big move to beautiful Phoenix? Our real estate team at Messner Homes is so passionate about our city, we've created a handy guide for newcomers: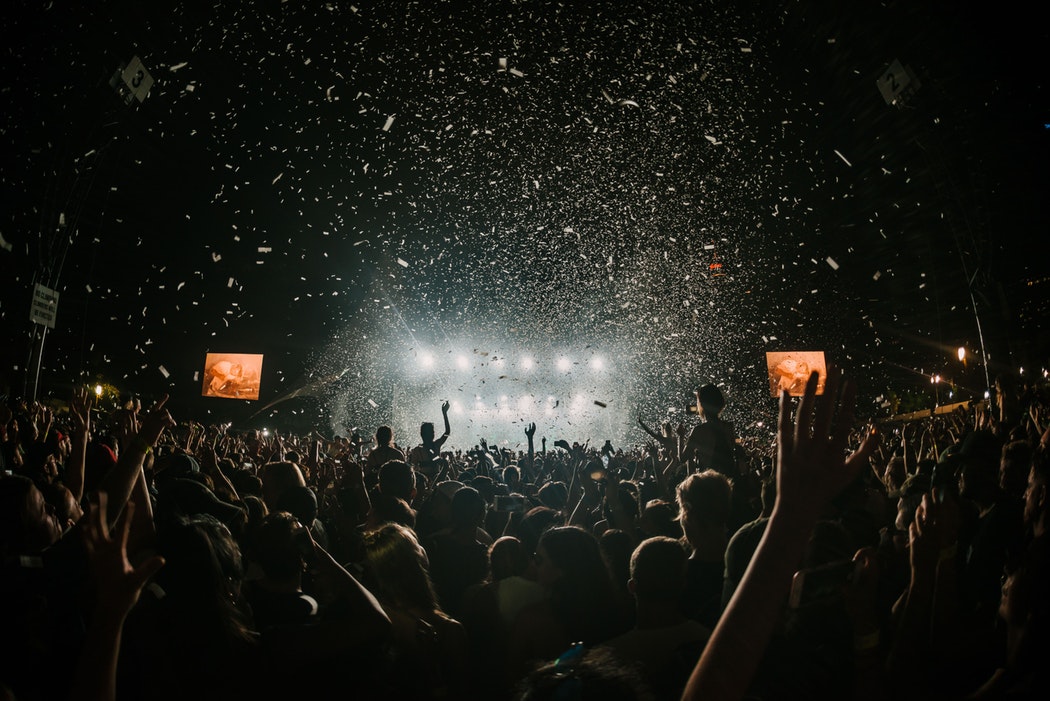 Phoenix as an Events Hub
Visitors and locals alike are dazzled by this radiant city. Those who visit Phoenix is impressed by its modern slew of museums, galleries, theatres, and cultural institutions. Many large events and artists make their way through Phoenix on tour. Ak-Chin Casino and Events Center hosts many of the city's most popular musicians, from Keith Urban to full electronic music festivals.
Downtown Phoenix is known for its many music venues and museums. Talking Stick Resort arena hosts the Phoenix Suns by days and shifts into one of the city's most well-known music venues. It's hosted popular artists like Ariana Grande, Carrie Underwood, and Paul Mccartney.
For Art Lovers
There are also many must-see museums in Downtown Phoenix. Visitors and residents alike should all take the time to visit the Arizona Science Center. With rotating exhibits, it's a great visit at any time of the year.
For fans of museums, theatre, and other artistic endeavors, Phoenix is a feast for the senses. Learn about the history of our country and Native American culture at the Heard Museum or the Pueblo Grande Museum. Enhance your love for knowledge at the Arizona Science Center or the OdySea Aquarium, or catch a show at the Mesa Arts Center.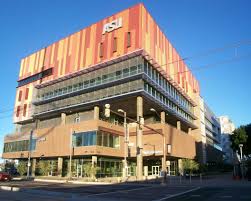 Further Your Education
Phoenix is well-known as the home to Arizona State University. This accredited university boasts awards, well-established alumni, and multiple campuses that stretch city-wide. That said, not many people know the Phoenix is also home to a couple of other impressive universities.
Grand Canyon University is paving the way to gentrification in Central Phoenix. This private college is well-known for its nursing programs and its dedication to offering students generous academic scholarships.
While it's based out of Tuscon, the University of Arizona also boasts campuses in Phoenix. One shares space with ASU's Downtown campus. Children growing up in the Phoenix area have a wide exposure to multiple renowned universities, which established a great starting point to the idea of furthering education in the state.
Outdoors Mecca
Phoenix's brilliant weather has given way to hordes of parks, gardens, and other outdoor facilities for visitors and locals to enjoy. Whether you choose to explore the trails at Papago Park and take a trip to the Phoenix Zoo, take in the magnificent views after a hike up Camelback Mountain, or have a picnic at the Desert Botanical Gardens, you will love your time enjoying our famous climate.
Whether your sport of choice is football, baseball, basketball, or hockey, you will be able to enjoy a rousing match at one of our many major-league stadiums. This city is home to established NFL, NHL, NBA, and MLB teams. There is also a major league soccer team on the horizon as The Phoenix Rising soccer team has quickly become an important aspect of Phoenix sports culture. In fact, the team is building a permanent stadium in Tempe to compliment the slew of other stadiums around the Valley.

Shopper's Paradise
Phoenix boasts several world-class shopping streets and districts, with something to suit every taste, style, and age group. Whether you're after a one of a kind vintage dress or a suit by your favorite designer, it's all available in Phoenix.
For a more upscale shopping experience, many people head to the Biltmore Fashion Park, where shops like Saks Fifth Avenue have been inspiring the fashion-obsessed for years. Scottsdale Fashion Square boasts something for everyone, from the most popular department stores to luxury brands.
Across the city, shoppers will also find outlet malls that boast every kind of store you might desire. Explore the Wild Horse Pass Outlets in Chandler, Arizona Mills Mall in Tempe, the Tanger Outlets in Glendale or head North to the Anthem Outlets.
Foodies Delight
Hungry? You've come to the right place. Phoenix is a food-lovers dream and is home to both local and international cuisines. In fact, many popular chefs from shows on the Food Network, like Scott Conant, have made Phoenix their home.
For carnivores and lovers of that slow, smokey 'cue flavor, don't go past Little Miss BBQ for some of the best meat on this side of the country. Vegans, however, can find amazing plates at True Food Kitchen, an eco-friendly chain popular with everybody from students to families.
Real Estate Trends in Phoenix
Despite the city's growing popularity, homes for sale in Phoenix are still quite affordable compared to other parts of the city. The average home price in Phoenix is about $242,000 in 2019, with plenty of opportunity for luxury homes on the city's most fabulous country clubs and mountain areas.
Are you ready to take the plunge and start looking at properties around the Phoenix area? Our team at Messner Homes is ready to help you choose the right home for you. Give us a call today and we'll help you find your perfect place in our favorite city.