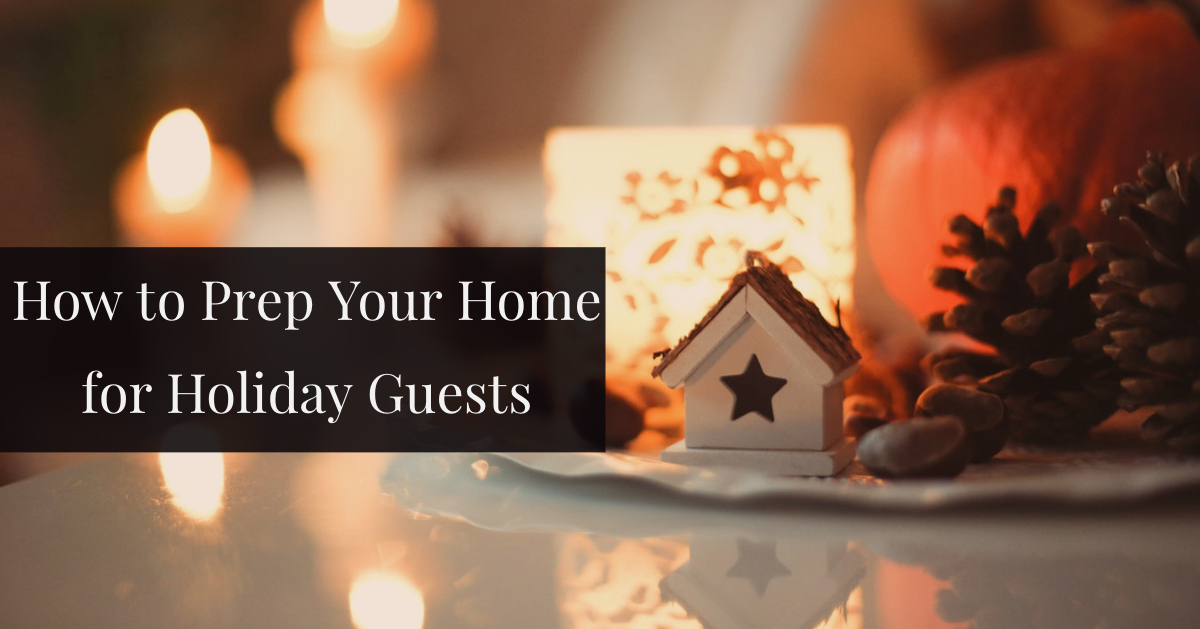 The holiday season can easily become overwhelming. From cooking, cleaning, and hosting, there are many ways you can fall short of expectations.
We've created a guide to help ensure your guests are impressed, your home is prepped, and you're less stressed.
Plan Travel Arrangements Ahead of Time
Be sure to communicate well with your guests on when they plan to arrive and how. It's important to know whether they plan to drive or fly because each mode of transportation directly effects how you make your plans.
If they are flying in, make sure your home is prepped the day before, so you have plenty of time to get to the airport for pickup. It's easy to remember to change the sheets and dust, but also clean your vehicle the week of their arrival. If you have guests staying for an extended period, they might have bigger luggage, so be sure to pick them up in a comfortable SUV to have enough room.
Declutter and Organize your Home
Clutter is an easy way to make your home feel smaller and less comfortable. If guests don't have room to place any personal items on the bathroom counter or nightstand, they will likely feel unwelcome. The best way to get your home ready for guests is to collect all the clutter from the guest quarters and main areas in the house.
Start with the living room, kitchen and dining room. These spaces are the heart of the home and will likely see the most traffic during the holiday season. From there, grab a couple of baskets to collect unnecessary items from the guest bedrooms and bathrooms. A box of tissues, hotel-sized toiletries, and towels are really all the bathroom needs.
The foyer is also an important area to clear out. Because your guests are traveling out of a bag, it would be nice for them to have space to hang their coats and place their shoes without feeling overwhelmed and secluded to a single bedroom.
Other tasks you should do to prep your home for holiday guests include:
Wash all towels, sheets, and comforters. This leaves the guest room with a fresh and clean scent.
Vacuum the day before arrival.
Supply empty hangars in the guest room closet.
Stock up your kitchen
Most of us are hungry after a long day's travel, and your guests will likely be no exception. Be sure to have at least some simple snacks prepped and ready – if not a full meal. Your guests will surely feel welcomed with treats like mixed nuts, holiday candies or cookies, and a crudité board.
After your guests put their bags down, show them to the kitchen. Have drinks out (including some with and without alcohol) and make sure they know where to find necessities they might need.
Deck the Halls
Nothing is more welcoming than holiday decorations. This is certainly one of the most important steps to preparing your home for holiday guests. Start setting up your fall or winter décor weeks in advance to ensure you don't get overwhelmed in the last minute. Prior to your guest's arrival, light a holiday-scented candle or bake some fresh cookies. Ensure that your porch light is on and any outdoor decorations are ready as well.
Use these simple home preparations to ready your home for holiday guests. You're all sure to have a wonderful time. Looking for a home to accommodate more friends and family? Start your home search here or contact us for more information on Phoenix real estate.