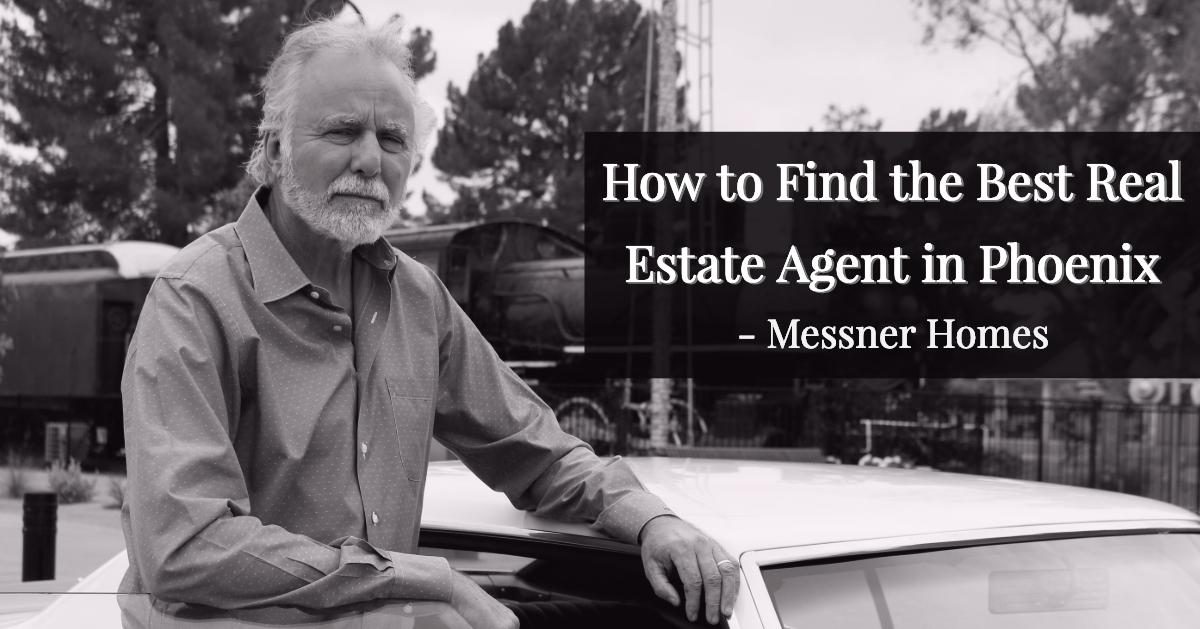 There are a lot of stresses involved in the process of selling a home in Phoenix. From packing and moving, to the home search, other important tasks can often be pushed to the bottom of your to-do list. Finding the right real estate agent can help alleviate a lot of your worries. Here are eight important questions that ensure you'll find the best real estate agent in Phoenix:
How long have you been a real estate agent in Phoenix?
The sheer number of real estate agents in the country makes the industry standard fluctuate greatly. With dozens of new agents being licensed daily, experience levels across the board are highly inconsistent.
While finding someone newer to the field isn't necessarily a bad thing, you probably want to find a real estate agent with at least a bit of life or work experience. Because the real estate market in Phoenix has been strong for many years, there are experienced real estate agents found Valley-wide.
Search for the "about" section on an agent's website prior to even reaching out. This way, there's no risk of having an inexperienced advisor throughout the process.
What are your marketing strategies?
With dozens of different platforms and tools, every agent has different real estate marketing strategies they tend to use. In order to make sure your home is adequately marketed, ask your real estate agent to outline a marketing plan for your home specifically.
Your agent should have experience using social media platforms, like Facebook and Instagram, as well as sufficient email marketing software. This ensures that your home will be marketed to the right audience, at the right time.
Is this your full-time job?
The real estate industry allows for incredible flexibility for agents. This means that many agents have the opportunity to work a full or part-time job in addition to selling real estate. That said, the best real estate agents in Phoenix will tell you that in order to sell homes efficiently, real estate is a full-time job.
Ask your agent whether or not real estate is a full-time job. If it is, great! If not, you should continue to ask questions about his or her availability, dedication, and overall commitment to your partnership before signing a contract.
What makes you different than other real estate agents in Phoenix?
With tens-of-thousands of real estate agents in Phoenix alone, it's important to ask why this particular agent is the right one for your home. Why would you hire them over someone else? Let them answer this question for you.
At Messner Homes, we have gone so far as to take cleaning supplies into homes and start mopping! Your agent should go above and beyond for you, whether that's advising you on the bigger decisions, or helping you decide your home's paint colors and clearing out the junk to boost your curb appeal.
Which areas are you most familiar with?
Phoenix neighborhoods are vast and growing quickly. It's hard for a real estate agent to be an expert in all of them. If you're looking at homes for sale in Paradise Valley, consider finding an agent who specializes in that specific area.
The Valley can be divided into a few general areas. The East Valley contains Phoenix suburbs like Mesa, Gilbert, and Chandler. The West Valley boast Glendale, Peoria, and Youngtown. The North Phoenix encompasses North Scottsdale, Cave Creek, and Norterra. In the heart of the city, you'll find popular Tempe, Central/South Scottsdale, Paradise Valley and of course, Central Phoenix.
With almost 15,000 square miles to cover, there's no way one agent can be an expert in the entire city. Ask the agent where his or her primary areas are. If those don't fall within the area you're buying or selling, ensure they still have adequate resources to help you.
Can you provide references?
The answer to this question should, of course, be yes. If an agent can't provide references, that's a red flag to move on with your search. The key to this step is to actually reach out to the references provided. Here are some questions you should ask the references:
Did the agent return phone calls/emails promptly?
Do you feel you were well-informed and educated about the Phoenix real estate market?
Was the agent informed and professional throughout the transaction?
Do you feel like the agent followed through with everything promise to help market your home?
Was the sale quick, easy, and professionally managed?
After a solid 15-minute conversation, you should have a great idea of the agent's work ethic.
How do you prefer to communicate?
In today's world, there are many ways to communicate. While email is often the most professional and formal, sometimes it's easier to get on the phone or even send a text. Ask your agent how they prefer to communicate. If you don't have access to your computer all day, email is probably not the most convenient. On the contrary, email is often the most efficient way to get detailed information and files passed back and forth.
After you do your due diligence, you can rest assured you'll find the best real estate agent in Phoenix. With the right level of experience and dedication, your home will be sold in no time! Are you hunting for the best real estate agent in Scottsdale? Contact Messner Homes today!